Music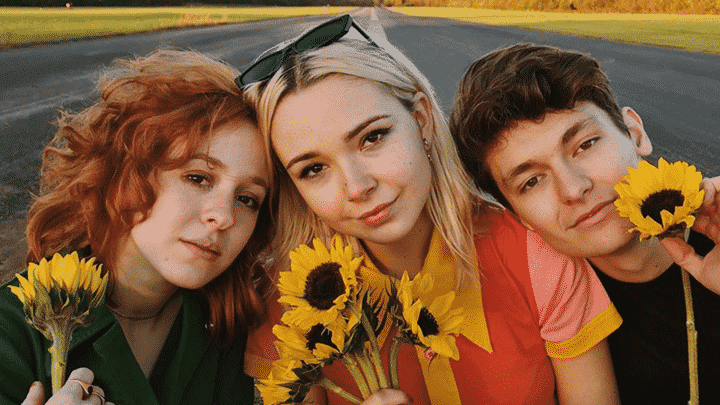 Discover the Artist: The Regrettes
Perfectly imperfect -- that's one way to describe LA based punk act, The Regrettes. Writing songs that proudly bear a brazen and unabashed attitude, the LA-based four-piece create infectious, punk driven tracks.
'Discover the Artist' is our new blog series where we introduce you to artists you might not have heard of yet… but need to listen to.
---
Lead by outspoken frontwoman, Lydia Night, and comprised of Genessa Gariano on guitar, Sage Nicole on bass and drummer Maxx Morando, the group have left the LA rock scene floored, managing to capture the hearts of jaded rock critics while opening for acts like Kate Nash, Jack Off Jill, Bleached, Pins, Deep Vally and more.
Genre: Punk
From: Los Angeles, USA
Latest Release: 'How Do You Love' album (August, 2019).
Style: From the opening moments on a track by The Regrettes, we're greeted with a wall of guitars, infectious melodies and a wistful nostalgia that continues right until the final notes. Taking cues from acts like Hinds and Hole, there's a wistful sense of youth and vulnerability that lies at the heart of each song.
View this post on Instagram
Upcoming Show: 12 March 2020 at The Academy Green Room in Dublin. Tickets ›
If you like: Potty Mouth, SWMRS, Weathers, The Wrecks, Skating Polly, Remo Drive, The Frights.
Follow: Facebook | Twitter | Instagram
Listen to… 'Poor Boy'
Watch… ' I Dare You'
The Regrettes - I Dare You [Official Music Video]
Read…
A song by The Regrettes is, essentially, a diary entry into Lydia's life. "My music is a spectrum of every emotion that I have felt in the last year, and you can hear that when you hear the songs. Everything that is happening in my life influences me. It's everything from boys, to friends, to being pissed off at people, to being really sad. Just everything."
The most intoxicating draw of The Regrettes is their bashful, heart-on-your-sleeve temperament — writing urgent and fast-paced pop songs with a punk rock mentality. "The way that we write, it's all based on honesty," muses Lydia on the group's punk aesthetic. "If I finish a song, I'll just leave it — I won't really go back to it. I like things to feel in the moment and I don't want it to be perfect. If I work on something too much I lose it and get bored and I want to do the next one."
The Verge – What's in your bag – The Regrettes. Here.
Teen Vogue – Lydia Night of The Regrettes on Their Second Album How Do You Love? and Finding Self-Love After a Burning Romance. Here.
The Regrettes will play at The Academy Green Room on 12 March 2020.