Theatre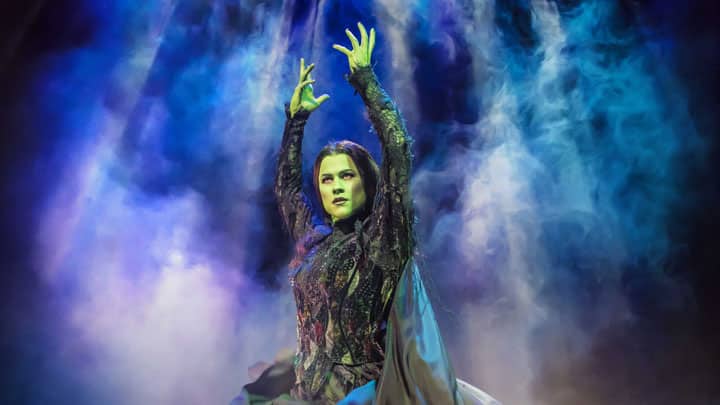 We went along to see Wicked, now running at Bord Gais Energy Theatre until 1 September.
Wicked first took to the stage in 2003 when it premiered on Broadway at the Gershwin Theatre, where it continues on an open ended run, making it the 6th longest running Broadway run in history.
The phenomenally 'Popular' show opened in London in 2006 at the Apollo Victoria Theatre. The Irish premier took place at Bord Gais Energy Theatre in 2013 and has now returned to the Dublin theatre once again for a seven-week run until 1 September 2018.
The show is based on the book 'Wicked: The Life and Times of the Wicked Witch of the West' written by Gregory Maguire. Maguire was inspired by the ever popular 'The Wizard of Oz' written in 1900 by L.Frank Baum, and subsequently made into a film in 1939. The film tells the tale of Dorothy and her journey along the Yellow Brick Road to the Emerald city, where she encounters characters of all shapes and sizes, including Glinda the Good Witch and The Wicked Witch of the West.
Wicked tells the story of Glinda and the Wicked Witch before Dorothy ever got to OZ. See how the Wicked Witch, whose real name is Elphaba, got her famous moniker and encounter some familiar characters along the way as you're transported to Oz and see all of the wonderful and not so wonderful things that can be found there.
Wicked is a beautiful story of friendship and endurance and is sure to leave you with a unique perspective on things. It's no surprise why this show has had such a long run and what drives fans to return to see it over and over. From the characters to the music, the sets and costumes you will be left blown away time and time again.
Helen Woolf takes on Glinda the Good Witch with ditzy sass and genuine feeling while Amy Ross brings such soul to Elphaba's character. Don't be shocked if these performances bring a tear to your eye before the final curtain. These ladies belt out the popular score from start to finish with no faltering.
The songs by Stephen Schwartz, will be running through your brain for days after, especially the most famous 'Defying Gravity'. But even if you've heard the score before, it's no excuse not to see it live on stage, where the story is really brought together by a fantastic cast.
Aaron Sidwell plays a wonderful Fiyero, a bit of a bad boy but with a soft centre deep down. Kim Ismay, Steven Pinder, Emily Shaw and Iddon Jones bring a wealth of talent to the stage, making this show a truly spectacular watch. Of course, the ensemble cast are not to be forgotten, each member is spot on and bring life to each character they portray.
Wicked is not just a fairy tale type story, it has a true message at it's heart and you might find yourself asking, 'What does it really mean to be 'good'?'
This is a story that will appeal to all ages, the young will be dazzled by the costumes songs and characters while the older may just come away with a few questions for themselves.
Wicked is an unmissable show and with a seven-week run you have no excuse to miss it. Tickets are selling fast with best availability for mid-week and Sunday matinees.
Be sure to get your tickets now.
WICKED The Musical - 2018 UK Tour Trailer